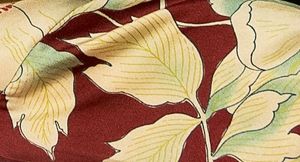 ENG
The music of songwriter Ella Ray is a blend of soul, jazz, blues and even gospel. As a true storyteller, she takes the listener on a musical journey through her musings on everyday struggles, love, and what's going on in the world.
ROOTED is her second studio album, after Reveries (2016). She collaborated on this album with Pieter Van Buyten (Flip Kowlier, Reymer, Roosbeef, The Sore Losers) and gave her excellent band a more prominent roll in arranging the songs. This resulted in a colourful and more intense album that will make you dance, smile, cry and wonder.
When performing live, Ella Ray is accompanied by a nine-piece band, complete with horn section and backing vocals. More intimate settings can be paired with an acoustic line-up. Both arrangements suit the songs perfectly. Check it out!

 
NL
 
Ella Ray houdt ervan om soul, jazz, blues en ook gospel te versmelten tot haar eigen muziek. Als een echte verhalenverteller neemt ze de luisteraar mee op een muzikale reis langs mijmeringen over dagelijkse struggles, de liefde en wat er gaande is in de wereld.
ROOTED is haar tweede studio album, na Reveries (2016). Voor dit album werkte ze samen met Pieter Van Buyten (Flip Kowlier, Reymer, Roosbeef, The Sore Losers) en kreeg haar fantastische band een meer prominente rol in de arrangementen. Het resultaat is een kleurrijk en intens album dat je tegelijk zal doen dansen, glimlachen, huilen en wegdromen.
Live brengt Ella Ray de nummers met een 9-koppige band, compleet met blazerssectie en backings, als ook in meer intieme settings met een akoestische line-up. In beide formules komen de songs perfect tot hun recht. Komt dat zien!
LIVE BAND 
Ella Ray (vocals & keys) // Ann Waets & Steve Kashala (backing vocals) // Jan Willems (keys) // Arno Goossens (guitar) // Juan Manssens (bass) // Jelle Van Giel (drums) // Alban Sarens, Sam Joris & Joppe Bestevaar (horns)